/

/

12 GREAT REASONS TO START A BUSINESS ONLINE
Perhaps They're Logical For You Too?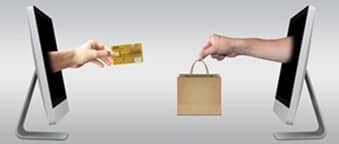 Why should you start a business online? In late 2013, I considered my options for earning extra income and found plenty of reasons to start a business online.
Soul searching led to a decision to create a business of my own. Above all, I wanted to walk my own path rather than be walking someone else's. I'd been self-employed in various ways for about half my working life and didn't fancy having a boss again. That was my starting point!
Logic led to a decision to create an online business. So if you're looking for reasons to start a business online, here are my top 12.
My Top 12 Reasons To Start A Business Online
1. Very low start-up costs …
It was clear that online "real estate" is very cost-effective given access to a computer and the internet. I needed less than $600 to get started, and didn't even need to spend it all at once; I needed less than $50 per month plus the cost of a domain name.
You can develop basic skills for free, but free options are best thought of as part of the early learning curve. At some point, you will inevitably decide to switch to a premium option, But in either case, there is no cost like a 'High Street' rent to pay. For me, low start-up costs were one of the most important reasons to start a business online.
2. It is possible to start small …
You can get started while learning the ropes. There was no need to wait until you know everything before getting started; you can learn on the job. In fact, having been through it, I would say this is probably the best way.
3. Building a website is easy nowadays …
I didn't need to learn any form of software coding if I didn't want to.
Inevitably, there's some technical knowledge needed, websites are integral to the internet and computer technology after all. However, modern development methods can be used with a minimum of technical know-how other than a little jargon; and they continue to become easier.
With a little practice, you can build the framework of a new site in less than twenty minutes!
4. Finding prospects can be very cost-effective or even free …
Obviously, all businesses sell some kind of product or service and need to find customers.
Without online visitors (referred to online as 'traffic') we'd make no sales.
But we can get started with an investment of time only. Attracting 'free' (organic search) traffic is not really free of course; the value of your time is the price you pay.
Many successful online marketers rely only on organic traffic, but others invest in paid sources of traffic. You can learn how to invest in paid-for traffic sources if you wish. Obviously, when your business is profitable, such traffic sources effectively pay for themselves.
5. Scale-up when something works.
Testing, testing, testing is no cliché. It is easy to test marketing ideas relatively cheaply online. Experimenting with headings, content, colours, positioning of words and images, then tracking results, help you to make informed improvements. Of course, there is a wealth of expertise and knowledge online already to learn from which can speed up your progress, exponentially.
Also, traffic sources can be tested and scaled up (investment increased) when a particular source achieves the result you want.
6. Automation helps to be super-efficient and saves much time.
Perhaps the most efficient marketing method is through using emails; this means collecting email addresses and sending regular emails with useful information, ideas and sales messages.
Opportunities for automation are perhaps the most enticing of reasons to start a business online!
As your business develops you will need to become excellent at managing large lists of email addresses, and sending appropriate emails and newsletters, to the right people at the right time.
Special 'autoresponder' software is designed to efficiently and effectively put you in control of communications to your email lists.
In fact, the whole sales process can be automated by implementing a pre-planned sales process often referred to as the "sales funnel".
Once set up this provides a largely hands-off approach to leading potential customers through the sales process, for one or more products, towards a decision to buy (or not) … thus delivering maximum benefit to your customers, and in return optimising revenue to your business.
You create the funnel once, attract traffic to it, test the results and improve the process, then do what it takes to attract more traffic.
7. You can promote other peoples' products to get started.
You can easily start an online business by promoting other people's products (affiliate marketing). There are literally thousands of products available this way.
Since you don't own the product/s, you don't incur the overheads of product development and providing product support either.
It's a great way to get started and put time into learning the internet marketing "ropes" before ever taking on the responsibility of your own products.
8. Over time, you could develop my own products.
The most successful marketers all seem to have products of their own. Most people, including you (whether you realise it yet, or not), know enough to develop their own products.
This would mean your business would earn 100% of the revenue from anything that you sell directly and could make the product available through other affiliate marketers and joint ventures.
So long as the cost of support can be minimised (ideally through the delivery of a high-quality product) then your business could be earning exponentially more revenue this way.
9. Digital products.
You can sell physical products if you wish, or digital products.
The advantage of digital products is that the whole process is simpler, easier and mostly more cost-effective than for physical products. There are no manufacturing costs, you hold no stock, and distribution costs are extremely low.
10. Worldwide Marketplace.
Most online markets are Worldwide, providing enormous potential … somewhere in the region of 60% of the World's population are using the internet today (that's about 4.6 billion people).
11. Working mostly from home.
Working from home means no more rush hour queueing; reducing stress, costs and time-wasting. Also, to start with at least, you would not need the overhead of an external office.
12. Freedom to work wherever you happen to be.
Personally, I love to travel. One of the biggest lifestyle advantages of working online and for me the most important of my 12 reasons to start a business online is that it allows me to easily stay in touch wherever I have access to the internet.
In Conclusion
So those are my top 12 reasons to start an online business. As you can see, an online business has many advantages and very few of the disadvantages of traditional offline businesses.
That's not to say that building a business online is easy … it brings its own set of challenges … but with a bit of understanding, a budget of less than $600 can be enough to take your business seriously and get you through the first 6 to 12 months, and the marketplace is Worldwide!
In my case, I was strapped for cash in the beginning, so for my venture to work, I had to find the most cost-effective way to get started…
I realised that I could learn, and develop, much faster with a little help from those already ahead of me on the learning curve.
If you are trying to figure out if you want to start your own business or not, you might find Step 1 of the GROWTH model useful.
In addition, I recommend taking a look at the 4 Cornerstones Of A Business Online.
If you have any questions, please reach out, add a comment or contact me.
If you think others might find it useful, please share…
Richard B